Our quality management system complies with the international standards series ISO 9000. At the ontset of a project, our project managers define with our costumer the inspection and test plans and also define the measurement reports that will be delivered with the product.
Our team of qualified inspectors and metrologists are rigorous and effective. They have a wide range of devices and advanced metrology methods to meet your needs.
Our equipments
High precision 3 axes coordinate measuring machine
Located in a controlled atmosphere room, it is accurate to 0.00038 "(0.009 mm) in its work envelope according to the B89 standard.
Work Envelope:
43″ width X 59″ long X 29″ high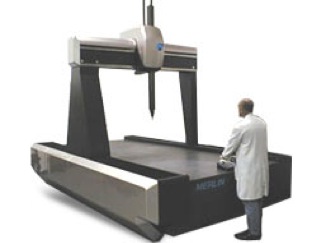 6 axes portable coordinate measuring machine (CMM)
That allows easy verification of product quality by performing 3D inspections, tool certifications, CAD comparison, dimensional analysis, reverse engineering, and more.
FARO Laser Tracker Vantage
FARO has reinvented high accuracy, large volume measurement with the FARO Vantage. Offering a breakthrough in laser tracker technology, the FARO Vantage provides the world's most complete laser tracking solution.
160m (525 ft.) spherical working volume
Accuracy up to 0.015mm (0.0006 in.)