Competence
S.Huot can build welded structures of all sizes and complexities. The company specializes in welding all types of alloy steel.
We are certified for the following welding procedures:
Shielded metal arc welding (S.M.A.W)
Gas metal arc welding (G.M.A.W)
Flux core arc welding (F.C.A.W)
Submerged arc welding (S.A.W)
We also offer the following non-destructive testing:
Visual Inspection (VT)
Ultrasonic Inspection (UT)
Magnetic particle inspection (MT)
Liquid penetrant Inspection (PT)
X-Ray inspection (RT)
In addition, S.Huot can handle the heat treatment and the finishing of the fabricated parts. Our facility for steelblasting and painting makes it possible to work on large parts and apply various types of paints and coatings.
Production Equipment
Brake press
750 tons, can bend steel plates ¾'' by 20' long.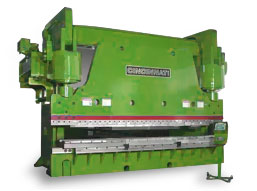 Shear
Can cut steel plates ¾'' by 20' long.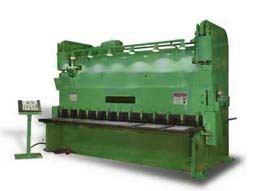 Multicam 3204-R
Numerical-control milling machine.
Useable surface: 60″ x 120″
Stroke (Z-axis): 12″
Spindle speed: 32,000 rpm
Cutting speed: 1,000 in/min
Displacement rate: 1,700 in/min
Tool holder: 8 positions
Vacuum system for part support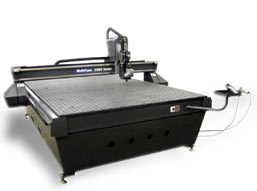 Painting
Steelblasting and painting installations to accommodate parts up to 20 m (66ft)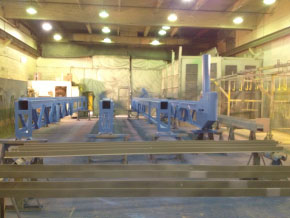 Handling Equipment
Overhead cranes
1 overhead crane of 20 tons
1 overhead crane of 15 tons
2 overhead cranes of 10 tons
5 overhead cranes of 6 tons
1 overhead crane of 5 tons
7 overhead crane of de 3 tons
Self-propelled cranes
1 self-propelled crane of 18 tons
1 self-propelled crane of 15 tons